"Dentist" and "Fun" are two words not commonly associated with each other, but a visit to Dr. James Moore and his staff can put those two together, and they do quality work!
Durango CO Homes For Sale, Bayfield CO Homes For Sale, Ignacio CO Homes For Sale. I offer professional, personalized service for buyers and sellers, and specialize in rural and agricultural properties. Contact me for real estate information in Durango, Bayfield, Ignacio, Mancos, CO and surrounding areas.
Ellie Flake 775-761-0451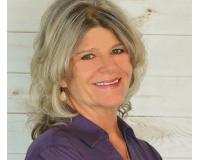 I have enjoyed investing in real estate over the past few years, and recently took the steps to obtain my real estate license. I enjoy helping buyers, sellers and investors with all aspects of their r....