The Pine River Library District is so much more than a library! Shelley Walchak and her team do an amazing job of providing all the basics you expect from a library, and offer a plethora of other programs and services that enrich our community. Many thanks--we appreciate you!
A lot has happened since this interview!

Check out the latest on their website!
Durango CO Homes For Sale, Bayfield CO Homes For Sale, Ignacio CO Homes For Sale. I offer professional, personalized service for buyers and sellers, and specialize in rural and agricultural properties. Contact me for real estate information in Durango, Bayfield, Ignacio, Mancos, CO and surrounding areas.
Ellie Flake 775-761-0451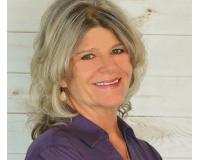 I have enjoyed investing in real estate over the past few years, and recently took the steps to obtain my real estate license. I enjoy helping buyers, sellers and investors with all aspects of their r....